What Does High-Risk Commercial Auto Insurance Mean for My Business?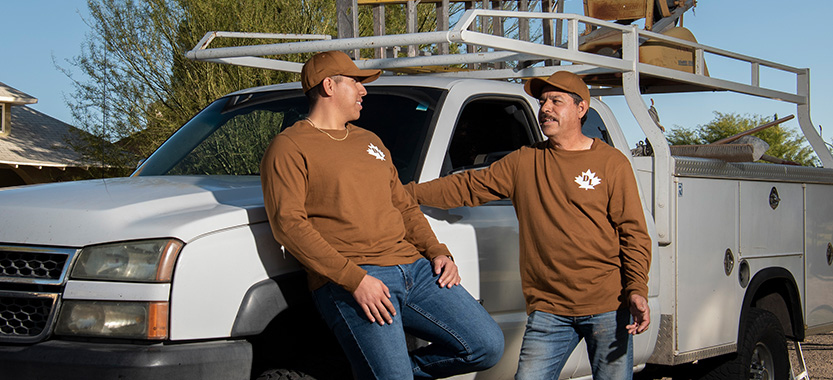 As a business owner, you may assume the liability of company drivers while they are performing certain company business through your commercial vehicle policy.  Your company drivers, whether insured to drive company vehicles or their personal vehicles through your commercial policy, have personal driving records that can affect your commercial auto rates and ability to do business. 
Commercial auto insurance providers can set motor vehicle record standards for drivers insured under your business policy. This can result in coverage being denied for certain drivers and/or your policy being deemed high-risk commercial auto insurance, usually resulting in higher rates. 
It's important to understand how insurance companies evaluate driver risk to better protect your business, ensure continuity of operations, and reduce expenses. By understanding how insurance companies evaluate risky drivers, you can take steps to limit your business's commercial auto risk profile by implementing procedures to exclude high-risk drivers from your commercial vehicle policy. 
What is a High-Risk Driver?
A "high-risk driver" is someone insurance companies deem more likely to get into an accident, which could result in a higher severity or frequency of claims filed against their commercial policy. Claim severity refers to how much a claim costs the insurance company. Claim frequency is how often claims are reported in a given time period. 
Some characteristics of high-risk drivers include: 
•    Little or no driving experience
•    A high number of moving traffic violations
•    DUI/DWI or reckless driving convictions
•    At-fault or no-fault accidents on their motor vehicle report
•    Little or no history of auto insurance 
•    Frequent or wide lapses in their insurance coverage
It is important to note that these are general guidelines as each insurance carrier will weigh the importance of these characteristics differently to evaluate risk. 
How Could This Affect My Business?
When writing commercial auto insurance for your business, insurance carriers may assess the risk profiles of individual company drivers that are on your policy. A new driver that is deemed high risk may be rejected from your policy, which may require you to restart the hiring process. Also, if your carrier deems some or all your drivers as high risk, this could lead to your organization being placed into the category of high-risk commercial auto insurance, leading to higher commercial auto insurance rates for your business. Being categorized as high risk could also lead to challenges in finding commercial auto coverage. 
As a business owner, you may assume the liability of your company drivers for damages not covered by, or exceeding the coverage provided by your commercial auto policy. This could be true if your drivers get into an accident while they are on the clock and possibly off the clock, as well depending on the terms of your commercial policy. Employing high-risk drivers could increase the risk exposure of your business. 
Your commercial auto insurance cost, availability, and the risk exposure of your business may change based on the risk level of the drivers you employ.    
What Can I Do to Help Protect My Business? 
To help ensure that your company's drivers and commercial policy are not deemed high risk, it is important to hire safe drivers from day one. 
Because commercial auto insurers often use the driving records of individual company drivers to assess risk, it is a good practice to establish a motor vehicle record policy for your business. This policy should clearly state what type and number of driving violations or incidents would disqualify an applicant or current driver from performing driving duties for your organization. By excluding potentially risky drivers, you can help protect your business. 
You can further protect your business by utilizing driver monitoring technology. While motor vehicle reports are useful to assess risk, they only report qualifying incidents which have already occurred. By utilizing driving monitoring technology, you can see negative changes in driver behavior in real-time, allowing you to take faster corrective action. 
Talk With an Expert First
It's worth talking to an insurance agent if you aren't sure about potential risks posed by employed or prospective company drivers. Reach out to your agent today to get insight into any high-risk driver concerns.
This material is for general informational purposes only. Products, services, and discounts referenced herein are not available in all states or in all underwriting companies. All statements are subject to the terms, exclusions and conditions of the applicable policy. In all instances, current policy contract language prevails. Coverage is subject to individual policyholders meeting our underwriting qualifications and state availability. Other terms, conditions and exclusions may apply.